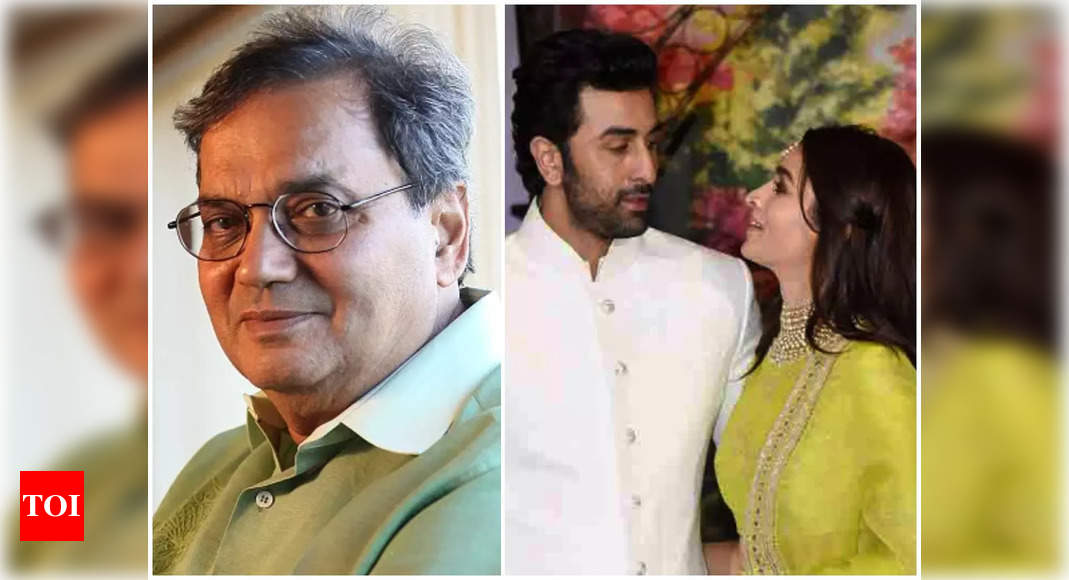 Subhash Ghai
was one of the closest friends of
Rishi Kapoor
and one of the key guests at Rishi's wedding with
Neetu
Kapoor back in 1980. With
Ranbir Kapoor
and
Alia
Bhatt's wedding festivities just around the corner, Subhash Ghai speaks to ETimes about his memories from Rishi-Neetu's wedding and his blessings for
Ranbir
and Alia. Excerpts:
Rishi Kapoor, Anil Kapoor and Jackie Shroff all married while working on my films
You see, three leading men have got married during the shoot of my films. Chintu (Rishi Kapoor) got married during the filming of Karz. Anil (Kapoor) got married during the filming of Meri Jung. And Jackie (Shroff) got married when we were making Hero. It's a sweet coincidence.

RK weddings have the best of food, drinks and music
Chintu and Neetu got married in 'RK' style. RK style wedding was a big affair with warmth, affection and love for everyone. Raj Kapoor Sahab used to treat film industry as a family. Rishi and Neetu have been my favourite couple and part of our family.
The Kapoors are very warm people. They are the people who are above the mathematics of the film business. The whole family including Raj Sahab's wife was very affectionate towards us. RK weddings have the best of food, drinks and music and everyone participates. Raj Sahab was very happy when I played the dholak at Rishi and Neetu's wedding.
Ranbir and Alia have my blessings
I was very close to Rishi and Neetu and I'm very happy for Ranbir and Alia. Back then, we were all young friends – Chintu, Dabbu (Randhir Kapoor) and Chimpu (Rajeev Kapoor). Generations have changed but I'm sure Ranbir too has his friends from the fraternity. Neetu is one of the finest ladies in our industry, very lovely and affectionate. She has groomed her children very well. I have shot one film with Rishi and Ranbir titled Pyar Ki Ganga Bahe back in 1991. Ranbir was 8 or 10 years of age at that time. As an uncle, Ranbir and Alia have all my blessings.