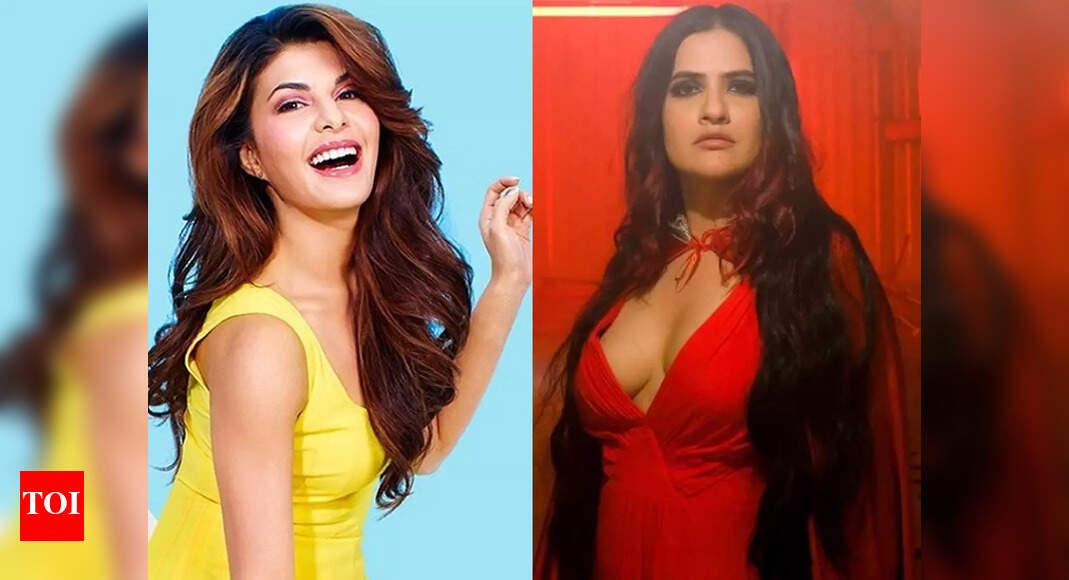 Sona Mohapatra
is back in the headlines, this time for taking a potshot against actress
Jacqueline Fernandez
.
In a Twitter post, the singer shared a picture of a beauty line promoted by the actress and asked fans to avoid any brand with a "brand ambassador of this kind," she said.
Revealing her 'personal' pick for the perfect ambassador, Sona said, "Person of substance, have a worthy skill set, something to admire."

Without taking Jacqueline's name in her post, she went on to state that besides creating a society of 'toxic' role models, "we also kill any genuine commitment to the gender equality movement."
"The uphill task is made even tougher. These 5/10 'women', taking 'shortcuts' to 'success' become the stereotype to sing about 2.2 Pop Music? (sic)," she tweeted.
Read her tweets below:
The posts did not sink in too well with Twitterati, who advised the singer, "Before calling something to someone do you know what the actual truth is. You just speak what comes into your mouth rather than knowing what the actual thing is. First try to gain knowledge and information, rather than speaking nonsense."
Another said, "Jealousy is a disease, so get well soon or later maybe."
Sona's tweets also had another sharing in her beliefs saying, "I never take any Bollywood actor as my role model and high time out next-gen also gets some sense. How can someone whose only claim to fame is dating rich men be anybody's role model."
The singer, in her latest interview with a news portal, claimed that while she wasn't taking shots at Jacqueline, she admits that she was "triggered" by the advertisements. Recalling the frenzy around the actress' alleged personal friendship with conman Sukesh Chandrashekhar, she said that seeing the actress as the face of a beauty line was 'bizarre' considering all that came to light over the course of the Enforcement Directorate's investigations. Listing all the luxury gifts Jacqueline received from the conman, she said that soon after the actress was back in the public eye attending Salman Khan's Iftar party.
According to Sona, this comes from the idea that such stars are 'untouchable'
Sona was last seen in the docudrama 'Shut Up Sona' by Deepti Gupta. The documentary travelled to Rotterdam, New York as well as Sweden, among many other countries through film festivals.