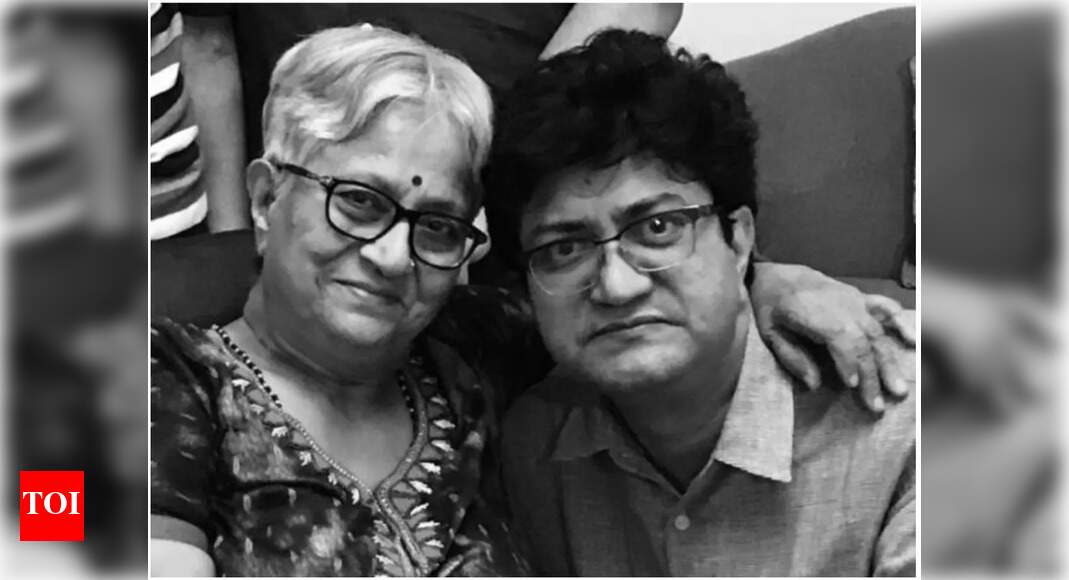 CBFC
Chairman and lyricist, Prasoon Joshi's mother
Sushma Joshi
passed away on Sunday morning. While the cause of her death is still unknown, their family issued an official statement read, "With profound grief we would like to inform of the demise our beloved mother
Smt Sushma Joshi
during the early morning hours of 24th April. Her light will continue to guide us always."
The last rites of Sushma Ji were held today around 2:30 pm at Ram Bagh Samshan Bhumi in Gurugram.
A prayer meeing will be held soon by the family. The details of which will be shared shortly. "Your thoughts and prayers will give us the strength and solace at this difficult juncture," the press statement added.
Prasoon's mom Sushma Joshi was a political science lecturer. She had worked with All India Radio for more than three decades. Apart from this, she was also a classical singer.