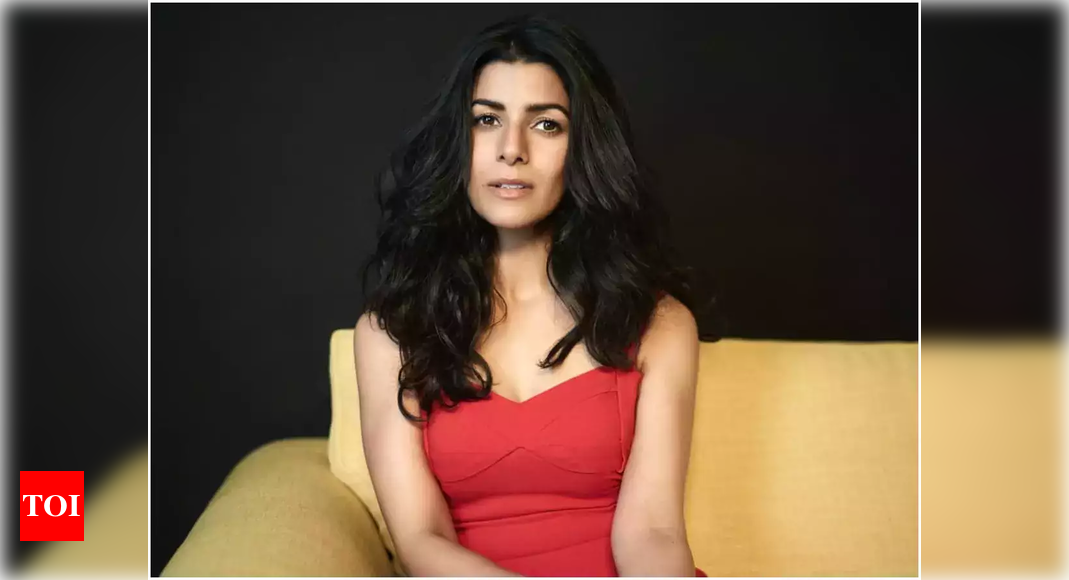 Nimrat Kaur
hit it out of the park with her latest portrayal of
Bimla Devi
in
Abhishek Bachchan
starrer 'Dasvi'. In her own words, transforming into
Bimmo
was a crazy, fun ride for Nimrat. In a recent Instagram post, Nimrat shared her transformation picture to add to a larger dialogue of how we could all do with more mindfulness, sensitivity and empathy, especially towards those who don't fit the social prototype of beauty.
Speaking to ETimes about how actresses are often subjected to body shaming, Nimrat says, "I don't think the idea of a perfect body or good looks is something that I associate with acting. Being a performing artist has nothing to do with physicality. As an artist, when I think of actors I have loved through the ages, I have never looked at their bodies or faces. It is about the emotions they stir, the sentiments they create, and how they move the audience with their work. As an actor, I would strive for the best and keep working hard to make that part of faculties as genuine and as heartfelt as possible. Of course, it is a business of entertainment, and by default, how you look becomes a part of the entire picture. But that's not the focus."
On how she deals with the negativity and pointy comments coming her way, Nimrat adds, "I don't deal with any comments. I was doing this for a paid job. At the end of it, I would get a salary. I was employed to do what I was doing, but what if I didn't have a choice. The lack of sensitivity and empathy got my attention which is why I chose to speak about this part of my job. I experienced it for the first time."
Nimrat believes that her responsibility begins with bettering her relationship with her body and making sure no one comes in the middle of that. "I would only like to request everyone, whatever prejudice against your body, weight, skin colour, or gender you are dealing with, have faith in yourselves and love what you see in the mirror. We get one body in a lifetime, respect it, and treat it well. Don't ridicule it, don't disregard it. One should never take things for granted. We have such privilege of having a healthy and functioning body. We should wake up grateful. If there is anything we have learnt from the last two years is that we have a lot to be grateful for, and we need very little to be happy. Let's hold on to things that build us, repair us, and encourage us," she signs off with a food for thought.