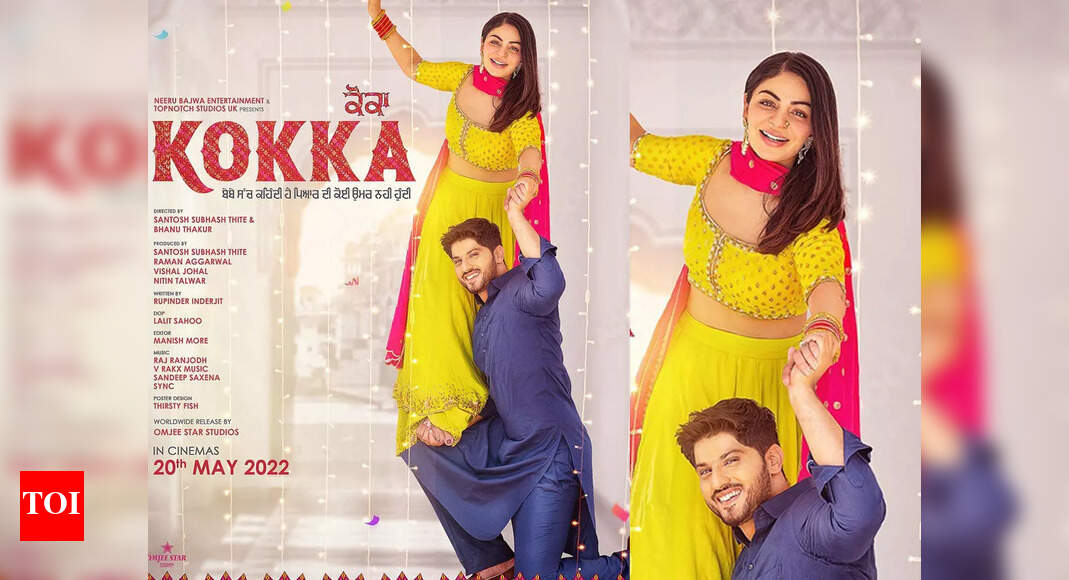 She is 40 and single, he is younger than her, and is looking for a '
Kokka
' kudi, they cross paths and eventually embark on a journey together for a happily ever after. This is a real-life story of many couples out there, and this very tale is now all set to be released on the big screen with
Neeru Bajwa
and
Gurnam Bhullar
starrer 'Kokka'. The trailer of the same is out and is garnering the attention of the netizens as we speak.
The trailer of 'Kokka' shows us a tale of Ajooni (played by Neeru Bajwa), who at the age of 40 is looking for her perfect match. However, just because she doesn't fit in the society's set bracket of 'eligible age', she comes across the most annoying and weird marriage proposals. She still dreams of a perfect prince charming who would love her for who she is and would not be bothered by her age. This is when Akaal (played by Gurnam Bhullar) makes his entry. He too is looking for his perfect match, in his own words, he is looking for a 'Kokka' kudi.


He crosses paths with Ajooni, and like every rom-com, their bond begins with a fight, which later turns into friendship. Eventually, we see the cupid plays his cards right and Akaal and Ajooni fall in love. Being in love is the best feeling one can ever experience and Ajooni relishes every single moment of it until her dreams break into pieces.
The age gap that didn't seem like an issue for Akaal earlier, becomes the very reason for their separation. But is it actually the age difference between them that makes them grow apart, or something else? Does age really matter in love, or is love all about being crazy for someone? All these questions will be answered once the movie hits the theatres. Till then, enjoy the trailer of 'Kokka' here:

Written by Rupinder Inderjit, the movie has been directed by Santosh Subhash Tithe and Bhanu Thakur.

The movie is scheduled to be released on May 20, 2022.