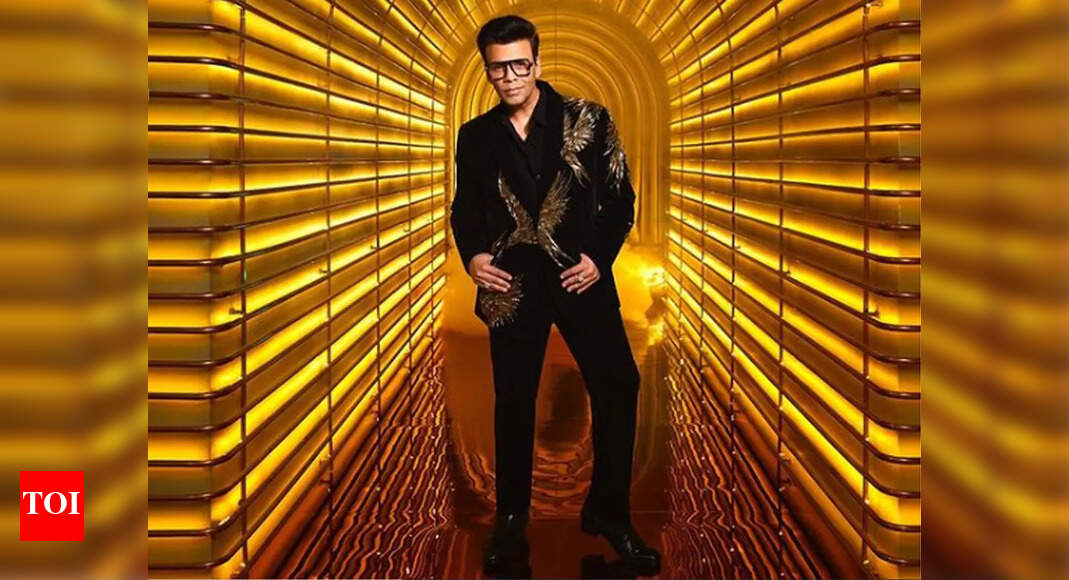 Everyone's favourite brewmaster,
Karan Johar
headed back to the '
Koffee With Karan
' sets for its seventh and final season this afternoon.
Sharing some stylish photos from the glamorous sets, the director and producer looked back at his 18 years as the host of the popular chat show. "Started season 7 of #koffeewithkaran … it's been 18 years since I first started this show… I can't believe I have been Brewing this Kuppa for so long! Thank you for all the love," he said while sharing photos of himself in a black suit with sequin detailing.
Soon after he shared the post, celebs including BFF Shweta Bachchan wished him the best. Fellow B-town stars also took to the comments section to send KJo their love as he commences the final chapter of his talk show.
Fans who have been keeping up with the entertaining show over the years also shared their excitement about the upcoming season. "So excited. Can't wait," a fan said in the comments. Another wrote, "Wow! Who'll be the first guest of the season bro?"
Last week, Karan broke the news to fans that there will be no new season of his talk show. He wrote, "Hello, Koffee With Karan has been a part of my life and yours, for 6 seasons now. I'd like to think we made an impact and even found our place in pop culture history. And so, it is with a heavy heart that I announce that Koffee With Karan will not be returning."
The chat show that premiered in 2004, had Shah Rukh Khan and Kajol on the hot seat. Over the years, celebrities including Salman Khan, Kareena Kapoor Khan, Aamir Khan, Amitabh Bachchan, Deepika Padukone, Ajay Devgn, Akshay Kumar, Rani Mukerji, Hrithik Roshan, Saif Ali Khan, Sanjay Dutt, John Abraham, Sara Ali Khan, Ranbir Kapoor, Alia Bhatt and many other stars got their turn on the hot seat and a chance to take home the coffee hamper.