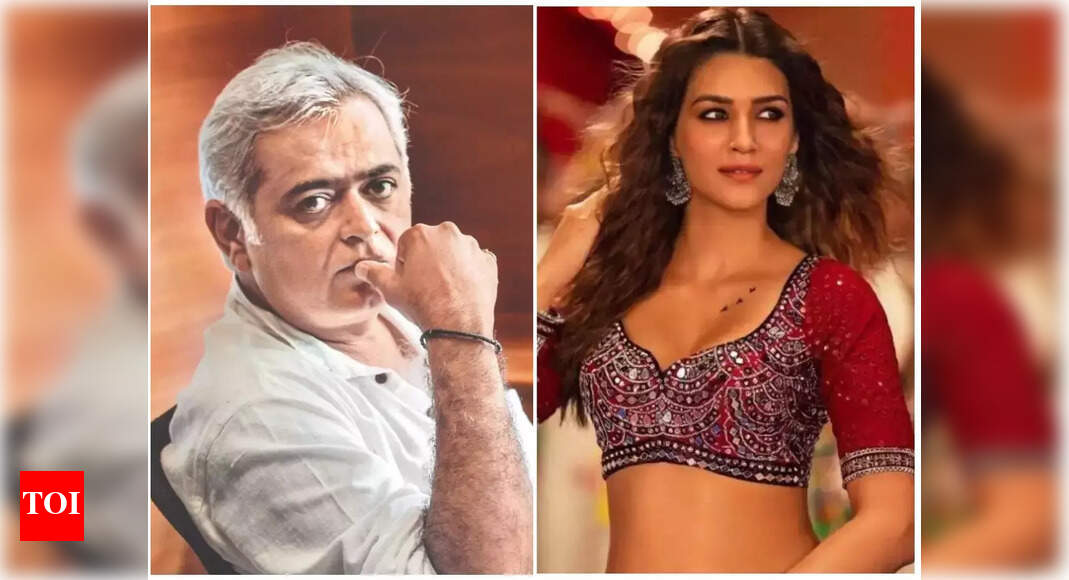 A few days ago ETimes was the first to break the exclusive scoop that
Kriti Sanon
was being considered to play the lead role in T-Series' upcoming biopic on
Meena Kumari
. Now, our trusted sources have revealed to us that the director of the project has been locked in and it's
Hansal Mehta
.
The source revealed to ETimes, "Hansal has made acclaimed movies like 'Shahid', 'Aligarh', 'Omerta' and 'Chhalang' and the makers feel he is the right man to helm the Meena Kumari biopic." After the success of the web series 'Scam 1992', Hansal's reputation of being a strong storyteller has made him a sought after name.
Furthermore, Kriti Sanon is still in talks over finalising her signature for the Meena Kumari biopic. After the success of 'Mimi', Kriti too has become a sought-after name for filmmakers wanting to tell challenging stories on the silver screen. Kriti has also been in talks for the 'Kill Bill' remake.
No other details have been revealed yet on the project but, as ETimes told you last time, there's also a web series on Kamal Amrohi in the offing, which makes for an interesting situation for the viewers, who can look forward to plenty of good content coming up in the next few months. Watch this space for more updates regarding the Meena Kumari biopic.