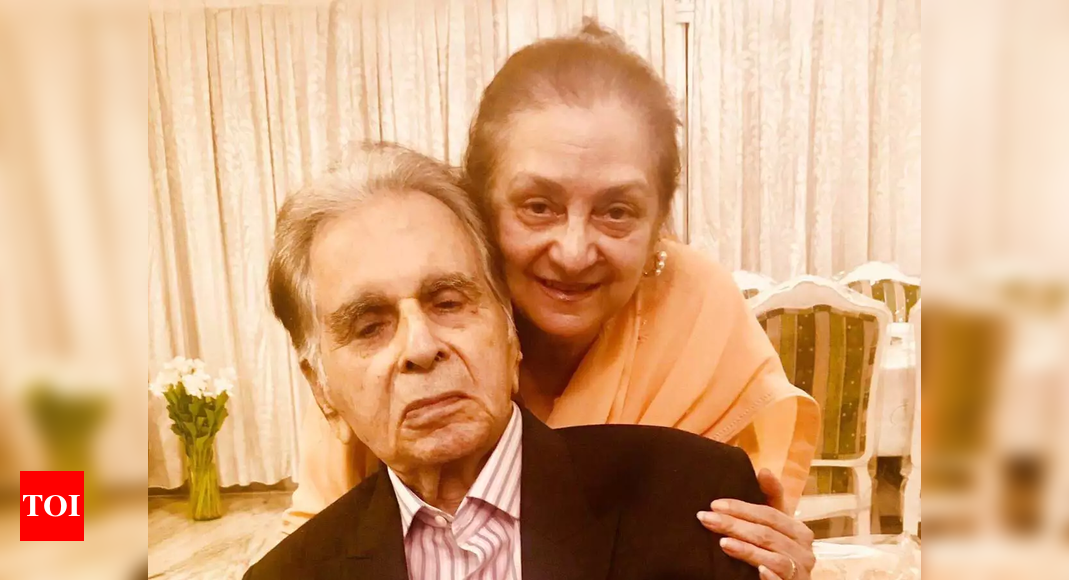 Reportedly,
Saira Banu
has been keeping only to herself and not meeting people. ETimes had a brief chat with her today. Excerpts from the conversation that transpired:
Reports are flying that you have gone into a shell…
I am extremely distressed; I cannot get out of the loss. How do I get out of it? I just can't.
I understand, especially keeping in mind that it was just the two of you together constantly for 24 hours…
And, I was doing everything very happily too. Everything was so fine, just the two of us together. I loved sitting at home with Sahab. Anyway, I am not an outgoing person or a party person. Today, I don't want to step out.

Until when?
I don't know, maybe until I don't feel distressed. No point in stepping out when…
When… you feel lost in a crowd?
I wouldn't feel lost. It is just that I need Sahab so desperately in my life.
Please continue…
Frankly, yes, I am not mingling with people. Maybe only with my immediate friends. I am lucky that a lot of people are so concerned about me. But for now, I am doing a lot of meditation and prayer.
Does that give you peace?
It gives me relief.
I am sure that Dilip sahab wouldn't have wanted you to become a recluse…
I know there have been other people in similar circumstances and have come out from that phase, but perhaps my attachment was stronger. Sahab was an extraordinary man.
But be honest to yourself, you too stood by him through thick and thin…
I wanted it that way. As far as his illness was concerned, I didn't want to leave any room whatsoever in my efforts to make him alright.