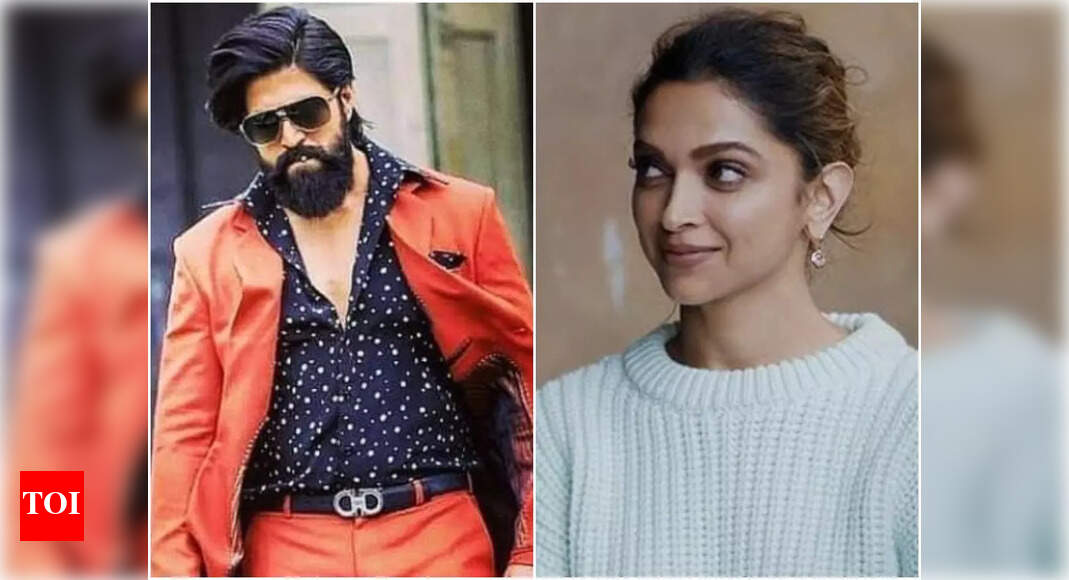 KGF: Chapter 2 has been smashing box office records all week long and ETimes brings you an interesting throwback video of Yash, where he's talking about
Deepika Padukone
and the reason why he prefers to debut with her in a Hindi film. In a previous interview with Miss Kyra,
Yash
was asked the question, 'One Bollywood actress you'd like to make a debut with in Bollywood?' To this Yash replied, "Deepika, since she is from Bengaluru."
This Bengaluru connection is the reason why Yash prefers Deepika as his co-star in Hindi films. Not just that, Yash also had an interesting reply to a question involving Deepika's better half Ranveer Singh. He was asked another question with relation to Bollywood. The question was, 'One Bollywood star you look upto?'. To this Yash first replied, "Ranveer Singh is good." But then he realised his faux pas and changed his answer saying, "Oh sorry, I mixed that up. I meant Ranbir Kapoor."

Trust Rocky Bhai to wriggle out of a tight spot like that. Yash quickly rephrased and said, "Ranveer Singh is also excellent, both of them are very good. I recently saw Sanju and he (Ranbir) has done a wonderful job. And in Khilji's role Ranveer has done an amazing job. After watching Sanjay Leela Bhansali's Bajirao Mastani and Padmaavat, I have started admiring Ranveer's work."
We're sure Yash fans will be excited at the prospect of seeing him feature in a film with Deepika.