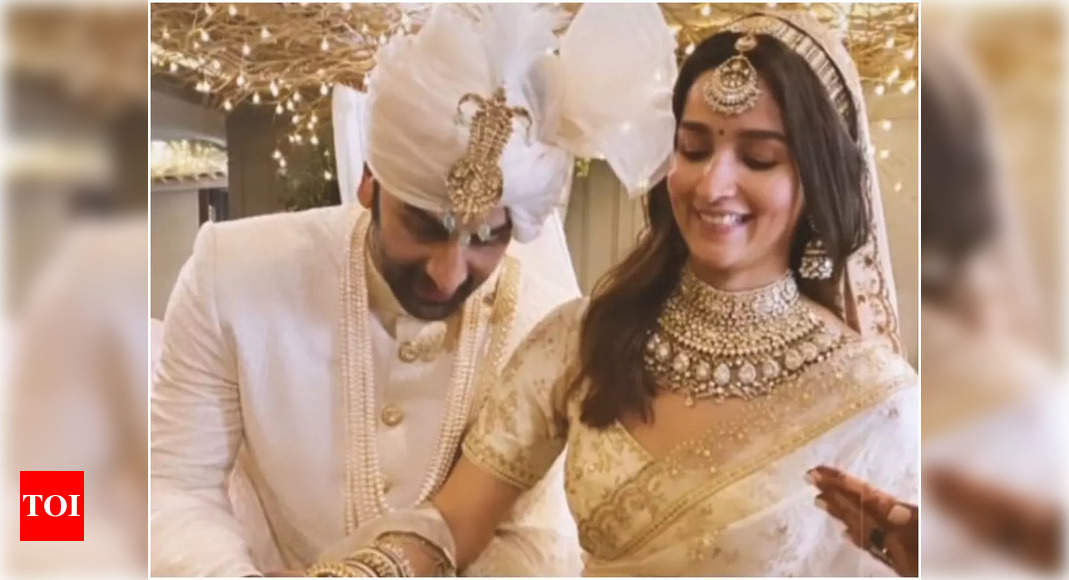 Ranbir Kapoor
and
Alia Bhatt
are married. As the huge event still sinks in,
Alia
Bhatt has totally wowed us with the various customisation she incorporated in her wedding accessories. Her mangalsutra and kalire were specially designed to include Ranbir Kapoor's lucky infinity symbol. Her minimal make-up and the giant diamond ring were a show-stealer. Moreover, her veil was customised to give a fitting tribute to her wedding day. In case you missed it, yesterday's date was inscribed on her veil with white thread. 'The fourteenth of April 2022,' read the letters on the handwoven tissue fabric. Check out the picture shared by Diet Sabya: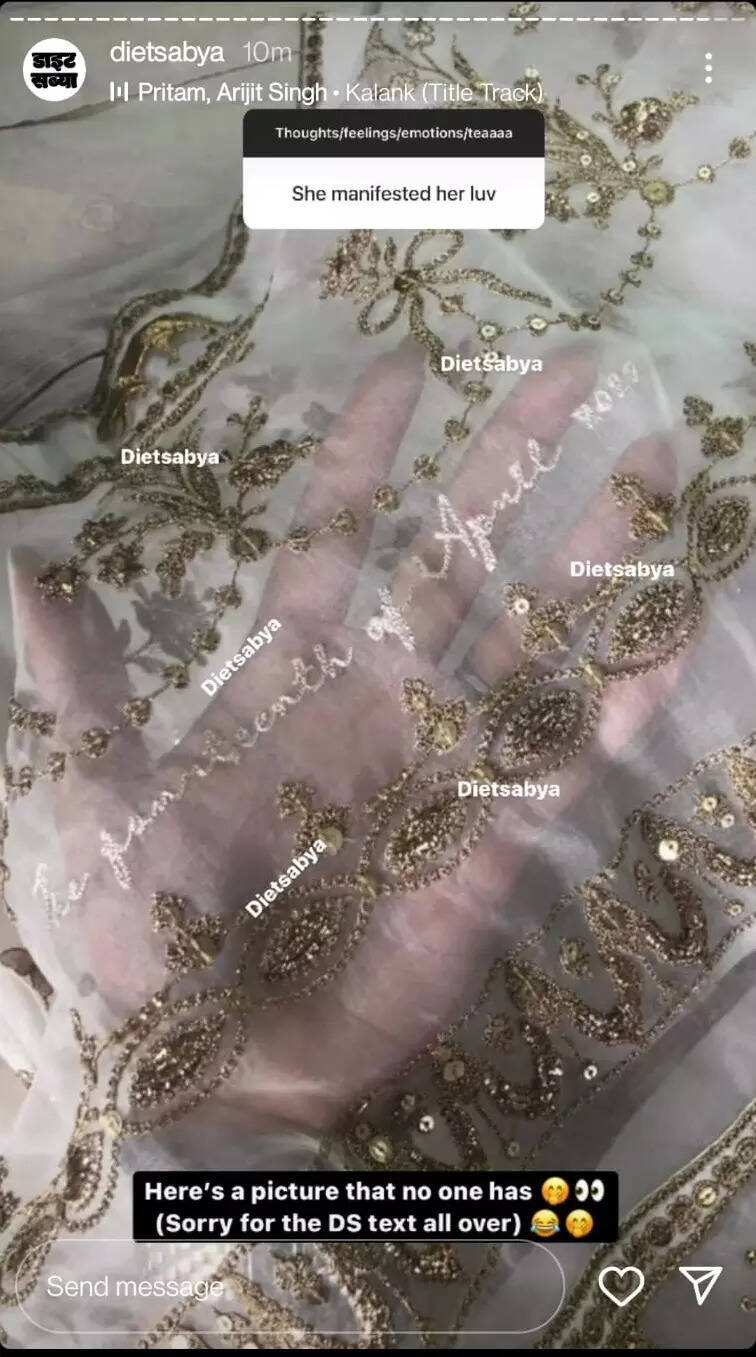 For the wedding ceremony, Alia Bhatt wore a hand dyed ivory organza sari embroidered with fine tilla work and an embroidered handwoven tissue veil. Paired with Sabyasachi Heritage Jewellery featuring uncut diamonds and hand strung pearls.
Ranbir Kapoor, on the other hand, wore an embroidered silk sherwani with Sabyasachi uncut diamond buttons, a silk organza safa and shawl with zari marori embroidery. The kilangi by Sabyasachi Heritage Jewellery featured uncut diamonds, emeralds and pearls and a multi-strand pearl necklace.
The couple tied the knot at their Vastu home on April 14 in the presence of their family and close friends. Alia's note on Instagram read, "Today, surrounded by our family and friends, at home … in our favourite spot – the balcony we've spent the last 5 years of our relationship – we got married. With so much already behind us, we can't wait to build more memories together … memories that are full of love, laughter, comfortable silences, movie nights, silly fights, wine delights and Chinese bites. Thank you for all the love and light during this very momentous time in our lives. It has made this moment all the more special. Love, Ranbir and Alia."